Staff
---
The staff at the Hotel La Fenice et des Artistes?
A big little family.
~
Michele, Eleonora and Gregory
For more than 50 years, the Facchini family and its staff has kept the Hotel's heart beating. Michele learnt the art of hospitality from his parents from a young age. He passed the passion on to daughter Eleonora and son Gregory who today put their heart and soul into caring for the hotel and its guests, their great family.
---
Roberta and Rosa
Roberta, the backbone of the hotel since 1981, is our Reservation Manager. Her extraordinary kindness and dedication to her work show how much she genuinely loves the hotel as though it were her home. Brilliant and ever willing to help, she is a champion in managing the bookings. Supported by Rosa, her sidekick, directly from the Lagoon, Rosa always brings bags of charm with her on the water bus to make sure every day starts out on the right foot.
---
Nilda, Martina and Edwin
Nilda and MArtina, both lovers of music and croissants, have made cappuccinos and omelettes their specialities. Edwin, dedicated to his work, is the person who knows every last corner of the hotel like none other. Their passion? Making sure guests and colleagues start every day with a smile.
---
Marco and Mauro
Marco and Mauro are the right hand men of the hotel. Every day they take on a challenge, Marco of numbers and Mauro of everything that's out of place. The former in administration, the latter among the corridors and rooms, day after day they tirelessly tick off formidable check-lists. Problem solving is their trade and for us, they are a guarantee.
---
Francesco
Venetian born and bred, with forty years' experience as a hotel concierge in Venice, on his jacket he proudly boasts the symbol of the International Union of Hotel Concierges, "Les Clefs d'Or". A smile, good humour and professionalism make him indispensable whenever something unexpected turns up or to discover every last curiosity about Venice.
---
Ileana, Andrea and Elisabetta
With us since 2005, Ileana is the receptionist par excellence, her qualities: kindness and a gentle smile. Ever attentive and willing, Andrea is our latest recruit and has already made the art of hospitality his great passion. And last but not least, Elisabetta, an explosion of energy and passion!
---
Erwin and Henry
For more than twenty years, Erwin and Henry, our exceptionally kind night concierges, have been the most reliable of collaborators.
---
Marina
Without Marina, the Hotel Piccola Fenice would not be the same. She has looked after it faithfully for years, managing the bookings with enthusiasm and taking care of every detail. She has an authentic Venetian accent which she stubbornly (alas, in vain!) try to teach to her guests, both young and old alike.
---
Our chambermaids
Expert at their work and kind hearted, but above all always cheerful. Their friendly charm echoes down the corridors every day. "Hello buon giorno", "Sorrrrry, sorry", or "Ghetto un sugaman da prestarme?", their amusing main trends.
~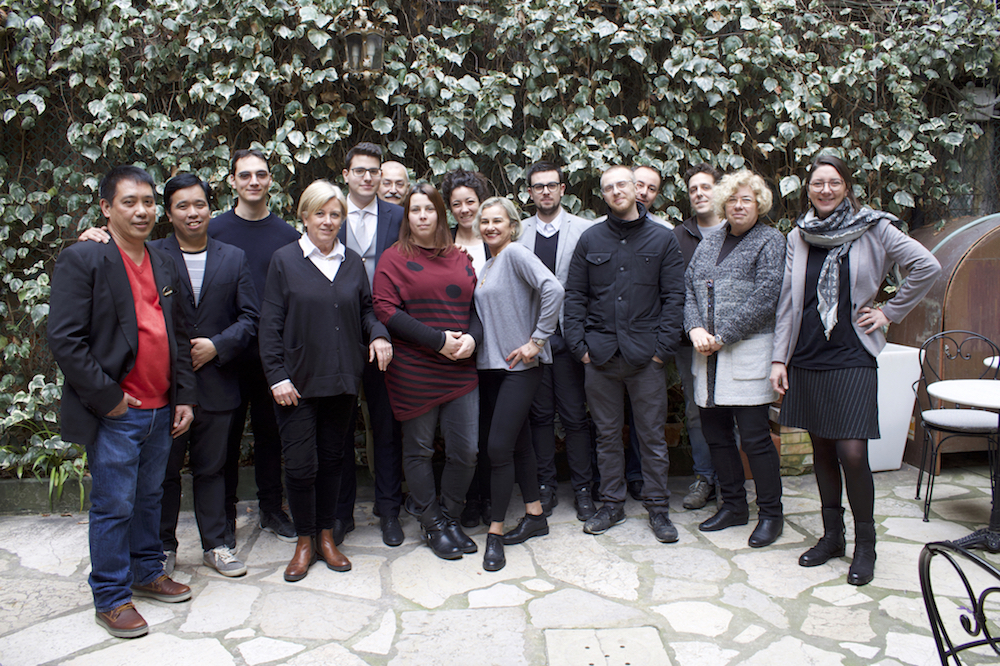 ---